What Makes Us Top 10 Website Design Company
With years of experience in the industry, we have successfully delivered numerous high-quality websites to clients across various sectors. Our expertise and knowledge allow us to understand and cater to the unique requirements of businesses. Your digital success is our top priority and we're bringing more of you that marketing advantage.
Client Retentions
Delivers fast support, and personalized interaction, gathers customers' feedback, and incentivizes loyalty.
Happy Clients
Discover why our clients trust us with their web design needs.

WEB DESIGN
Creating visually appealing, user-friendly websites optimized for performance and speed.

WEB DEVELOPMENT
Using the latest technologies and tools to create websites that are fast, secure, and user-friendly.

ECOMMERCE
Creating customized e-commerce solutions that meet your business needs.
SOCIAL MEDIA
Staying up-to-date with the latest news and trends and sharing them with the followers.
SEO
Offering SEO services to help improve your online visibility and drive more traffic to your website.
PPC
Starting with a comprehensive analysis of your business, your industry, and your target audience.
Brands that Trust Us
Top-notch Digital Marketing & Web Development Services
For 12+ years, we at Om Soft Solution, have worked as growth catalysts with clients spanning diverse sectors. From magnifying their visibility to increasing conversions, we position businesses to succeed. Our digital strategists, marketers, and tech experts have collaborated with 950+ national and global companies, driving game-changing results across every channel and sales funnel step.
Har
INDUSTRY

me

JALWA

hai humara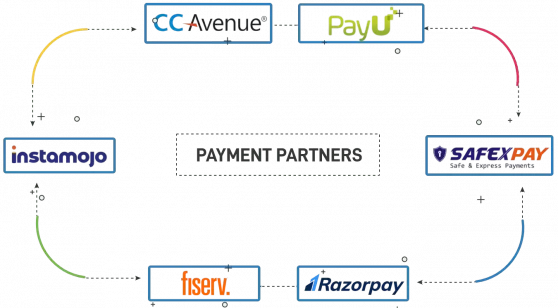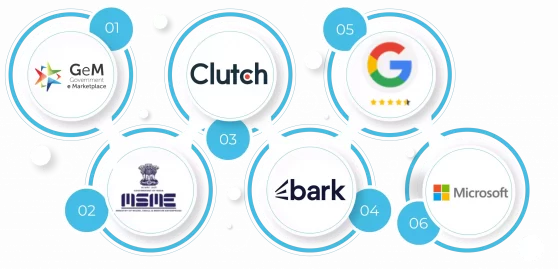 Soch
Apki

,

Tachnik

Humari
Frequently Asked Question
Which is the best website designing company near me?
Om Soft Solution is the nearest and best website designer with 10+ years of experience with 4000+ satisfied clients.
OM SOFT SOLUTION
We offer all types of website designing services, we are working for start-ups to top brands in India.
How much time is taken to design a website?
The timeline for designing a website depends on a variety of factors, including the size and complexity of the website, the amount of content needed, and the level of customization required. Typically, the design process takes anywhere from 4-12 weeks, but we work closely with our clients to establish a timeline that meets their specific needs and goals.
How much it costs to design a website?
The cost of designing a website varies depending on a variety of factors, including the size and complexity of the website, the level of customization required, and the features and functionality needed. We offer customized pricing packages for our clients, and we work closely with them to establish a budget that meets their needs and goals.
Is content creation service provided?
Yes, we offer content creation services to help our clients develop high-quality, engaging content for their websites. Our content creation services include copywriting, graphic design, photography, and more.
Can I use my website on mobile?
Absolutely! Having a mobile-friendly website is more important than ever! We work hard to ensure your website looks great on a variety of devices.
What kind of support is offered after the website is launched?
We offer ongoing support to our clients after the website is launched, including technical support, website maintenance, and content updates. We also provide training and resources to help our clients manage their websites on their own.
Hello, whats up? You have a business aur usko online bhi chalana hai? Then you will have to get a website… Ji haan hum website bhi banate hai… We hope you are keen to meet us, then let's plan a meeting with garam chai ki pyali at our office.
Let's Discuss Your Project
Please fill our form so that we are prepared with as much information of your project as possible. You can expect a reply within one business day.